Description
REASONABLE SUSPICION FOR SUPERVISORS COURSE OVERVIEW
Substance abusers cost employers approximately $10,000/year due to absenteeism, low productivity, lost time accidents, and increased health and WCB costs.
This online course is designed to help supervisors recognize substance abuse in the workplace before drug and alcohol abuse incurs costs to the employer and becomes a preventable safety incident.
After taking this course, learners will have an understanding of:
The signs and symptoms of occupational drug and alcohol use
How to approach suspected workers about a reasonable suspicion test
How supervisors can avoid traps and pitfalls on the issues of drugs and alcohol
How to properly document a reasonable suspicion incident
Reasonable suspicion checklists and documentation forms
REASONABLE SUSPICION FOR SUPERVISORS COURSE TOPICS:
Introduction
Observe
Confirm
Document
Confront
Test
Conclusion
REASONABLE SUSPICION FOR SUPERVISORS COURSE DURATION: Approximately 45 minutes
REASONABLE SUSPICION FOR SUPERVISORS TESTING: Testing conducted in this online Reasonable Suspicion for Supervisors course is designed to reinforce the information presented. A mark of 80% must be achieved in order to receive a certificate of completion. Users are able to repeat the course twice if the pass mark is not achieved.
REASONABLE SUSPICION FOR SUPERVISORS CERTIFICATE OF COMPLETION: Upon successful completion of this online course, a certificate of completion will be available to download and print.
REASONABLE SUSPICION FOR SUPERVISORS COURSE PREVIEW: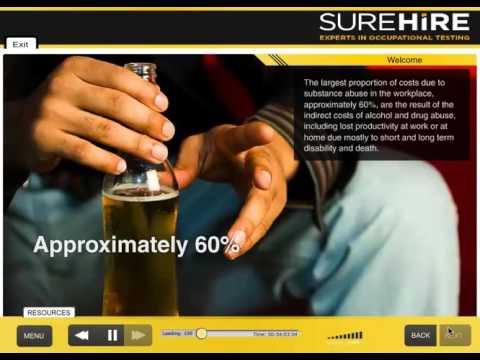 Purchasing multiple courses?  Click here.